Have Fun at the Amusement Park
Roller coasters, bumper cars, popcorn, popsicles, cotton candy and greasy food. We must be at the amusement park! Have fun!
If you cannot make it to the Burger Fest, make Burger fest come to you with this great design of a hamburger cart!
I am getting hungry just looking at it!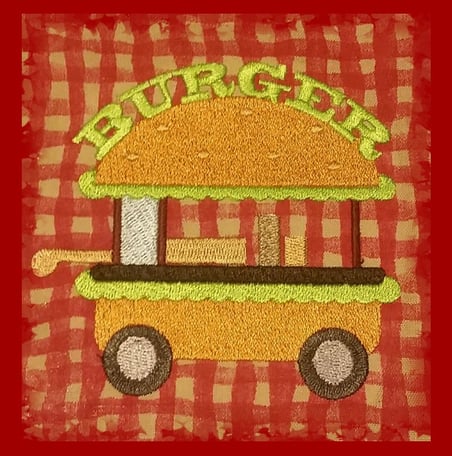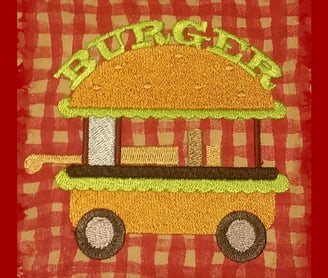 Let's be frank, these hot dogs are the best in town!
I am so hungry, how about you?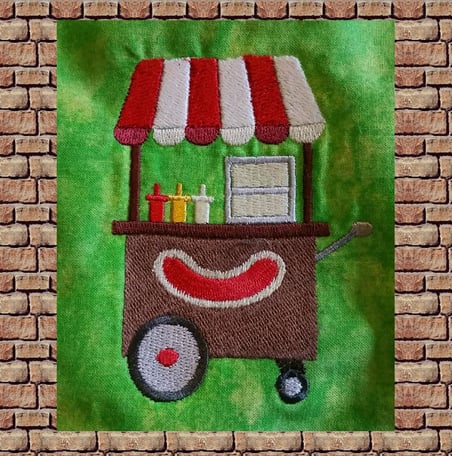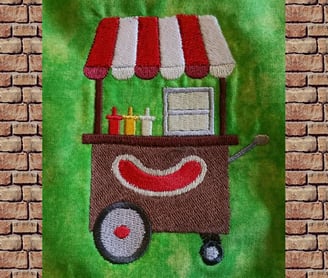 Why aren't there many jokes about popcorn?
Because they are corny.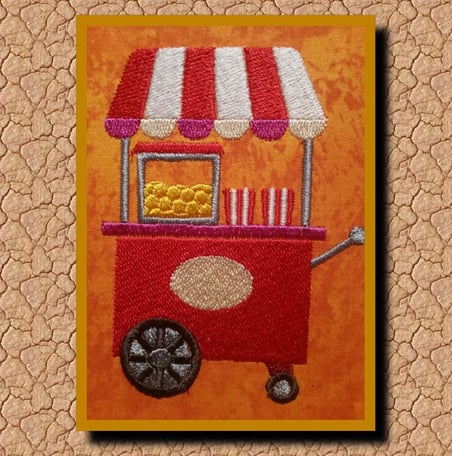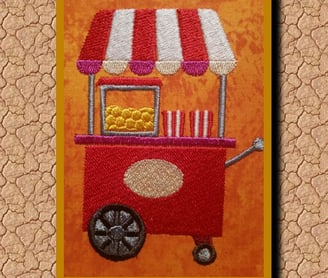 You do not have to stand there at the popcorn stand and eat it...take the popcorn with you wherever you go, with these delightful earrings which can also be used as bag charms or a zipper pull.
If there is a popcorn lover in your life these are definitely the gift to have ready!
Free Standing Lace Popcorn Earrings / Charms $3.00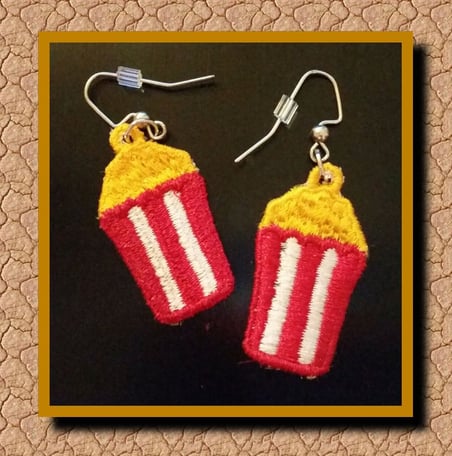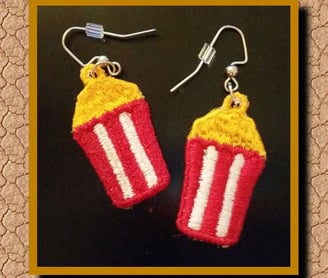 I thought I would never find the ice cream stand. This cute cart and coordinating popsicle earrings (below) are perfect for summertime fun!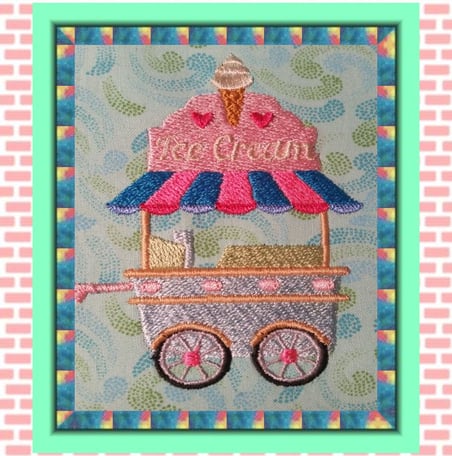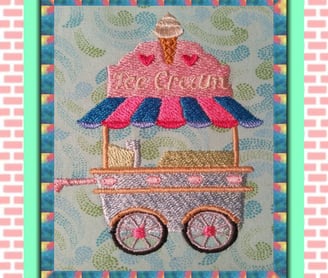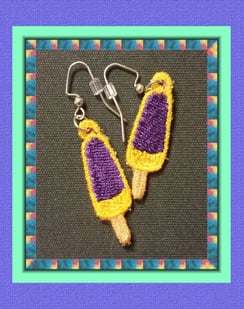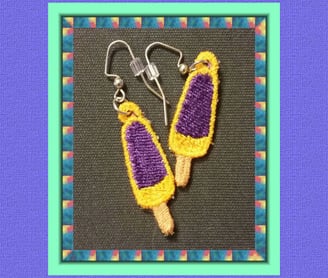 Free Standing Lace Popsicle Earrings. How COOL are these?
Each earring is 0.49" x 1.45" (12.2 x 36.8mm)
Check out my tips page on how to stitch out free standing lace. It is so easy!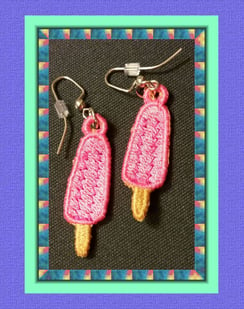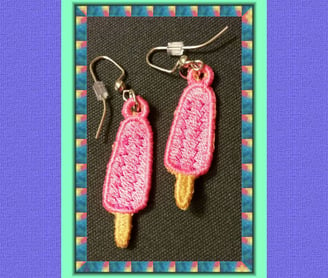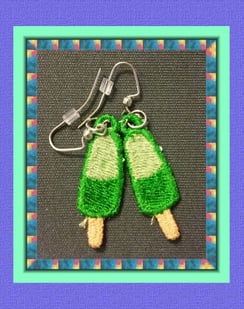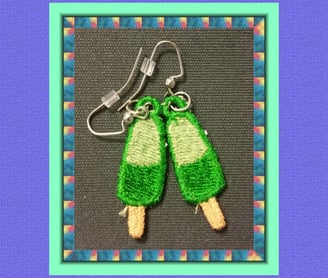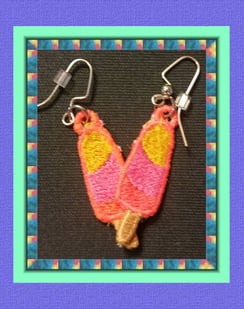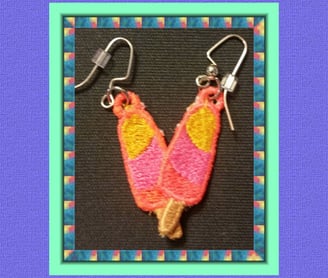 Free Standing Lace Earrings Set of 4 Popsicles $5.00