St. Patrick's Day. Parades, green drinks, the rogue leprechaun and a pot of gold at the end of the rainbow!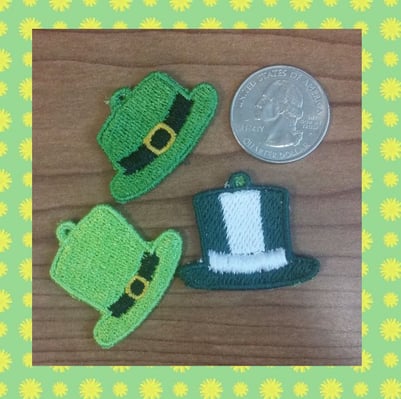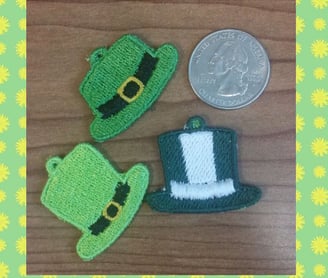 They're always after me lucky charms....
So I had to make more!
Make these delightful charms to give away for St. Patrick's Day, or turn them into earrings to wear to show your Irish heritage...for EVERYONE is Irish on St. Paddy's Day!
Set of three earrings / charms (the quarter is for reference of finished size and is not included)
St. Patrick's Day Earrings / Charms ONLY $3.00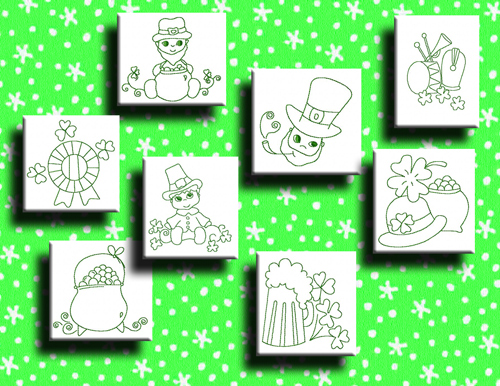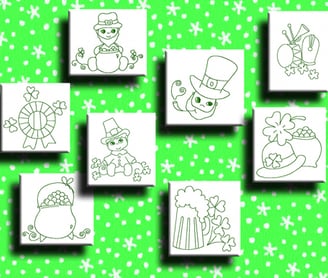 St. Patty's Linework $2.50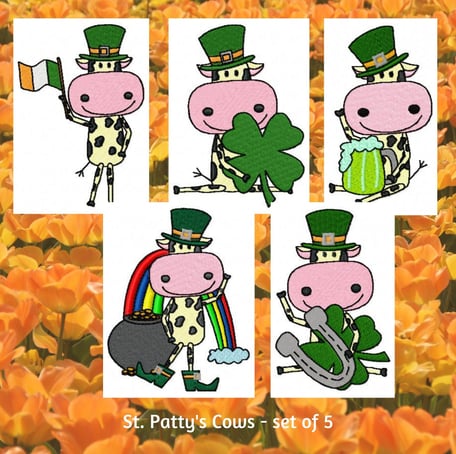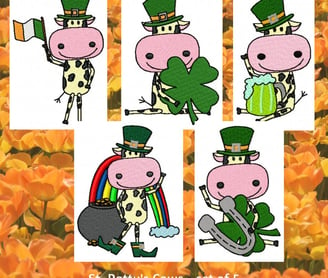 Seriously, who WOULDN'T want to celebrate St. Patrick's Day with a bunch of cows?
Think of all the fun decorations you can make with this festive herd.
St. Patty's Day Cows $3.00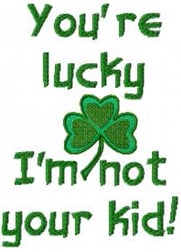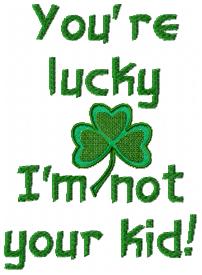 This design is sized for the 5 x 7 (130mm x 180mm) hoop