Spring is always in season here at Hyfi's House. Bright and cheery designs offer a lot of inspiration.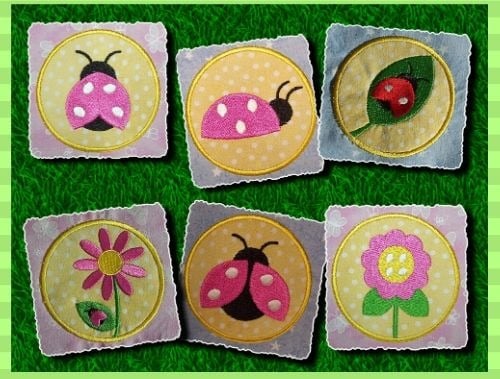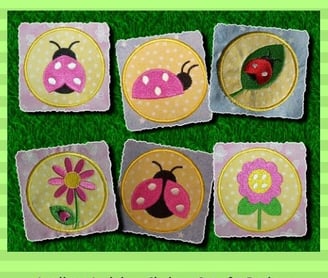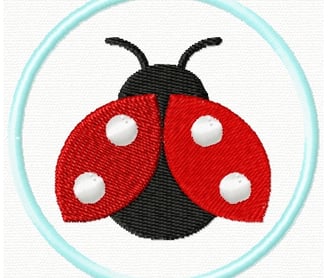 Each appliqué circle measures 3 inches in diameter
Applique Ladybug Circles $5.00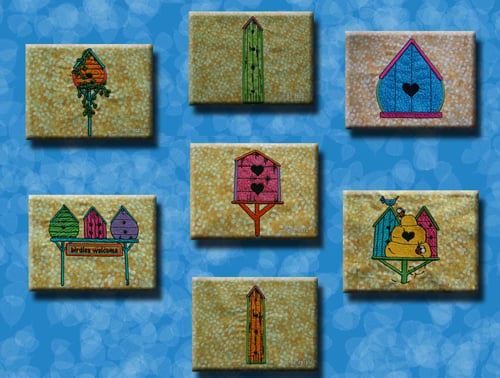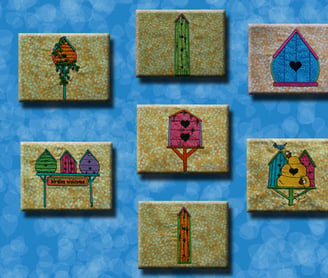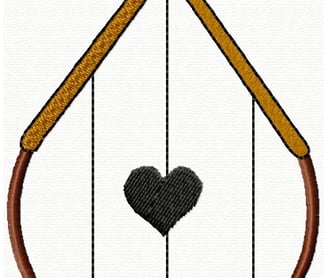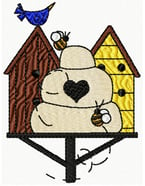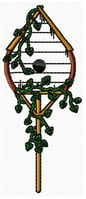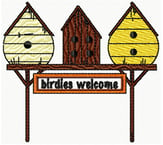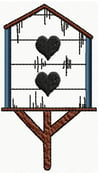 2 designs are filled the rest are applique. The tall birdhouse comes in two sizes.
Applique Birdhouses $5.00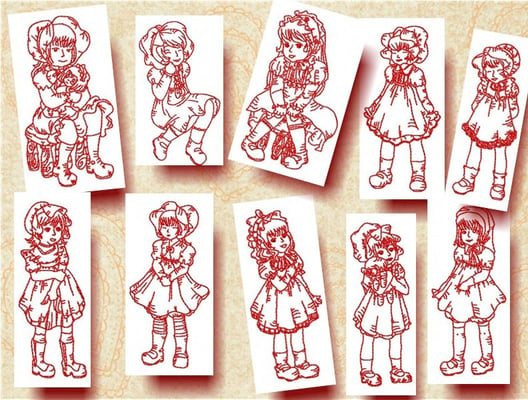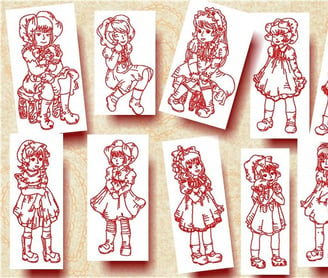 Redwork Vintage Girls $2.50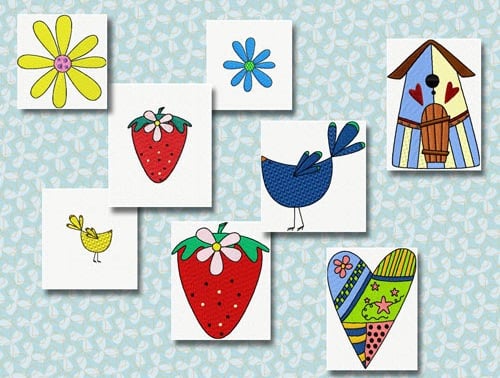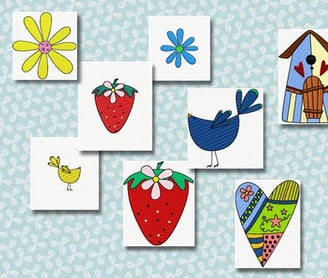 This Spring set of 8 designs fill a 4 x 4 area. The yellow bird, blue flower and smaller strawberry measure between 2 and 2 1/2 inches each.