Just down the road a stretch from Hyfi's House is the Little Country Church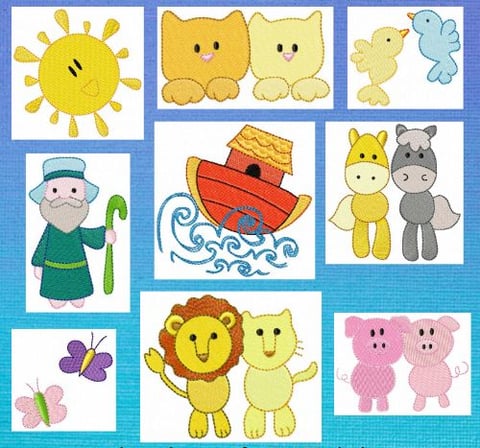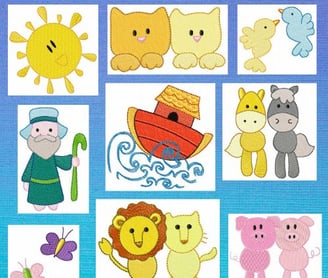 Sunday School is in session and the kids are learning about Noah's Ark. This set is so versatile. Not only can you use this for a little Bible study, but you can also use this as a Valentine set, brother / sister set if you have twins in the family, or buy the card set and turn it into a fun coloring book!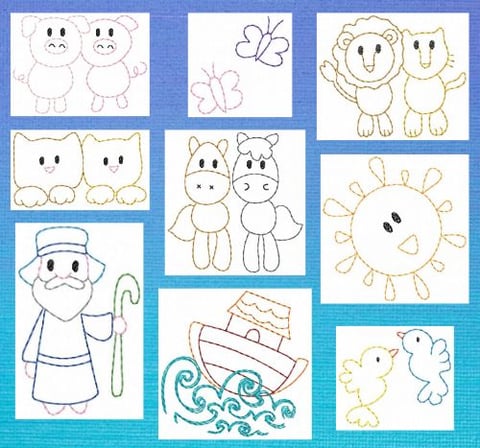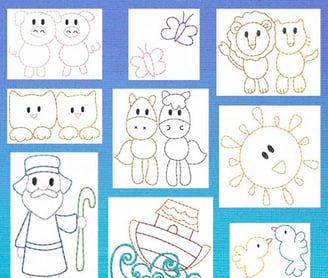 Noah's Ark FILLED Set $5.00
DIY Cards - Noah's Ark $3.00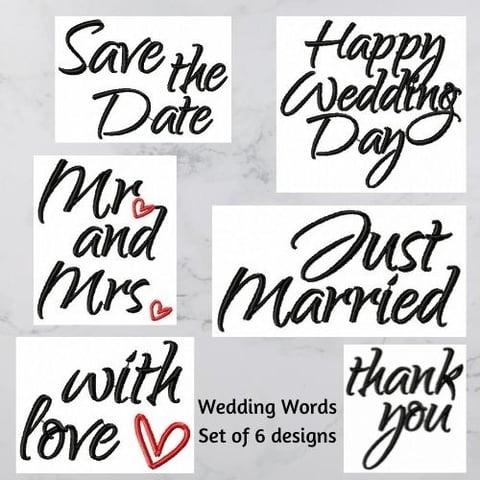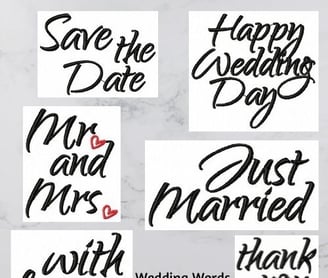 What better way to have a wedding than at the little country church? Of course a backyard ceremony is just as delightful! This set of words can help you get creative with wedding favors, thank you cards, save the date cards and even invitations!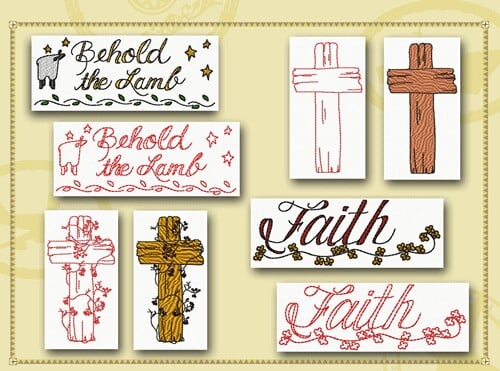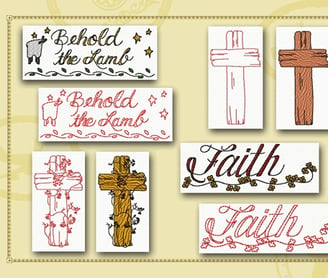 The redwork designs are for the 4 x 4 hoop and the filled designs come in 2 sizes for the 4 x 4 hoop and for the 5 x 7 hoops.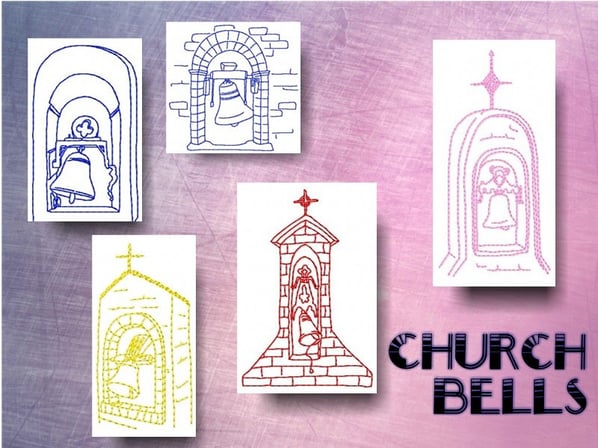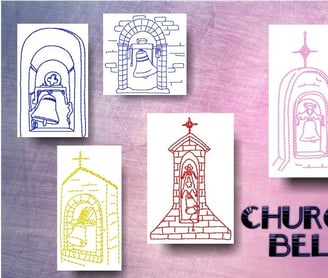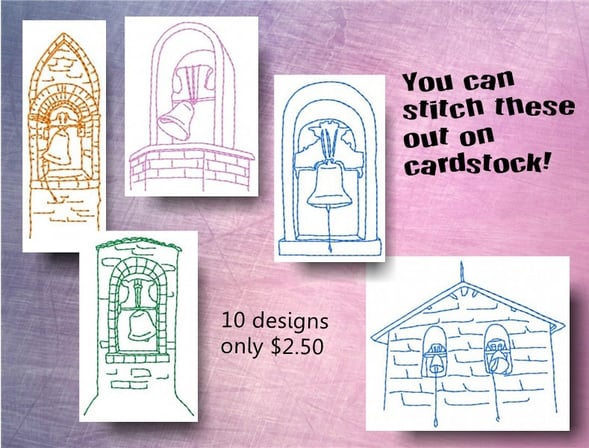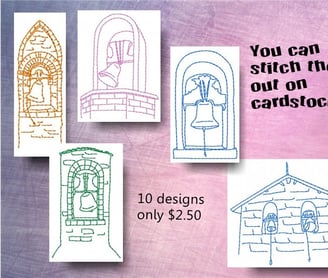 DIY Cards - Church Bells $2.50