Happy Halloween! Enjoy the tricks or the treats. There is a lot to go around for all, this spooky night!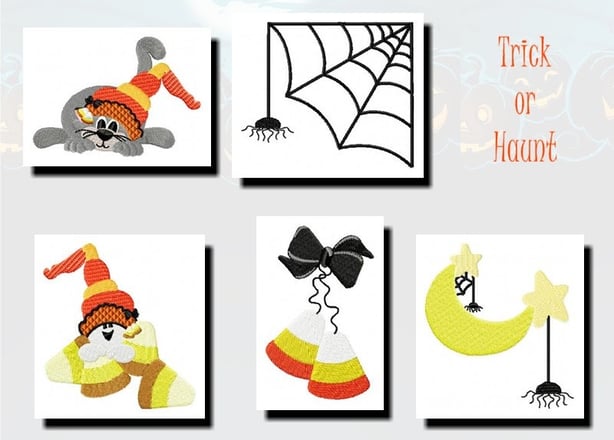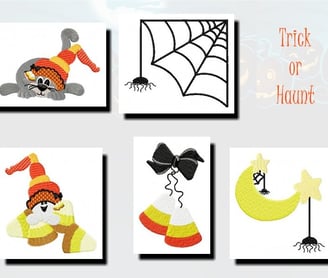 This is a fun set of 5 adorable designs to start off your Halloween decor!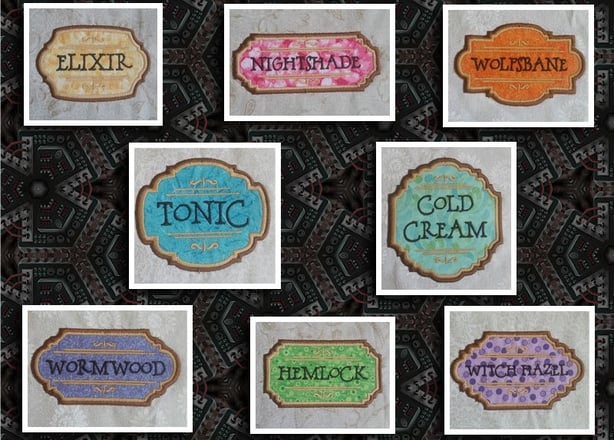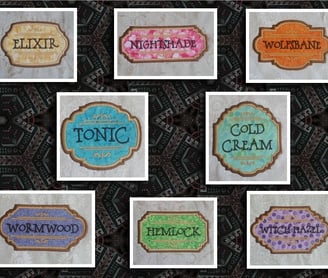 Applique labels for your vintage dispensary. Sell your wares by adding a crafty label to your jar!
Applique Apothecary Labels $5.00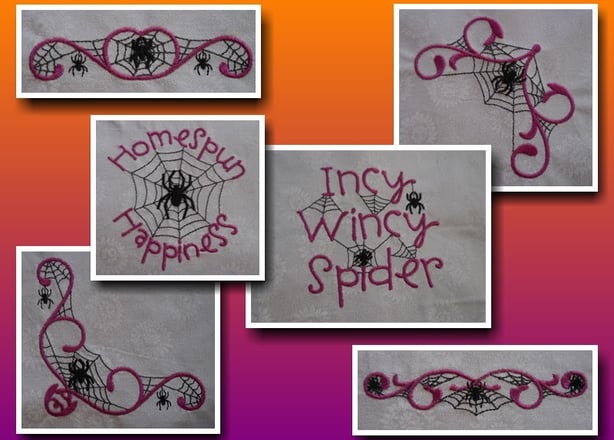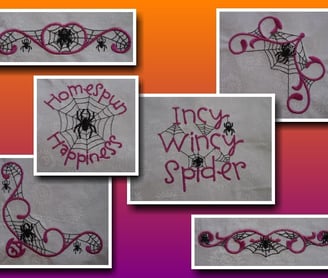 Come into my lair.....I won't hurt you!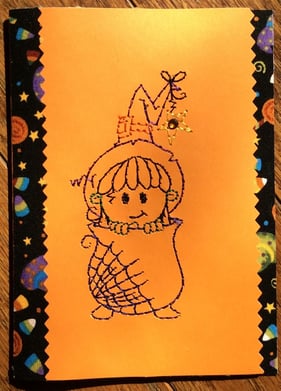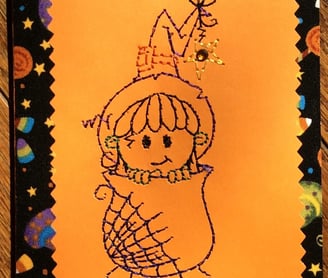 Stitch this out on cardstock and make a fun Halloween card!
DIY Card Witch in Cauldron $1.75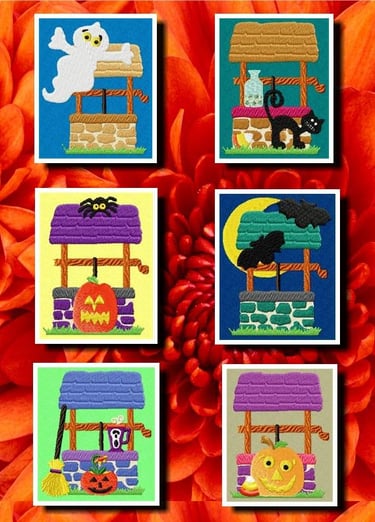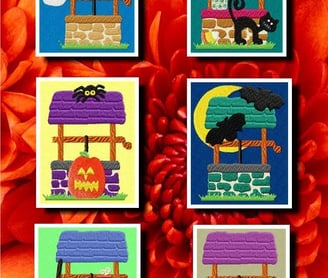 This set is bright and colorful! Add a little Halloween whimsy to your next project with these fun wishing wells.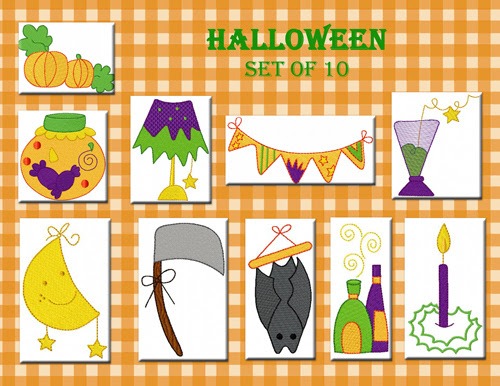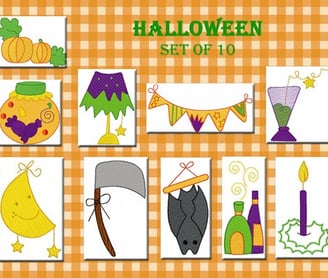 This charming set stitches out quickly!
Halloween Set of 10 $5.00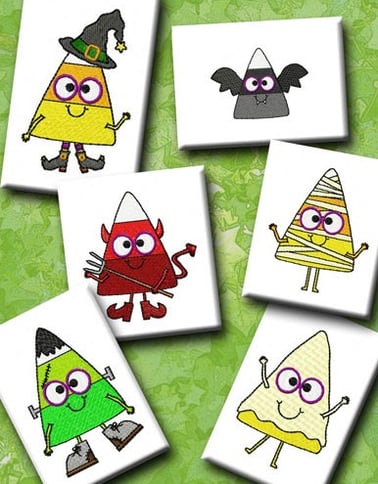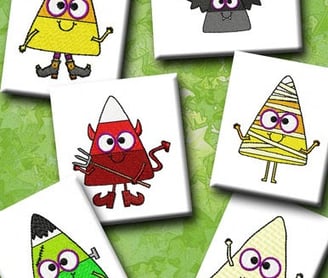 EEEKKK! How cute is this?
This little candy corn guy is doing his best to find the right costume for Halloween. I personally like the bat the best.
Use glow in the dark thread, stitch them out on felt and cut into triangles to hang as a banner across your door, or finish them off with felt on the back and stuff them and put them on a wreath.
Whatever you do, I know you will love looking at these cute designs all through the Halloween season.
Candy Corn Dress Up $5.00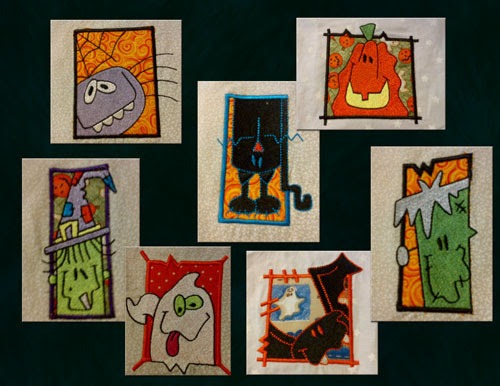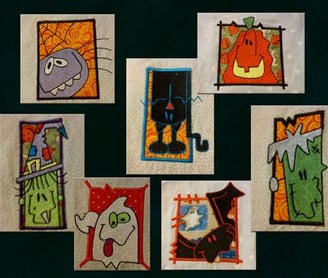 Fun Halloween Blocks $5.00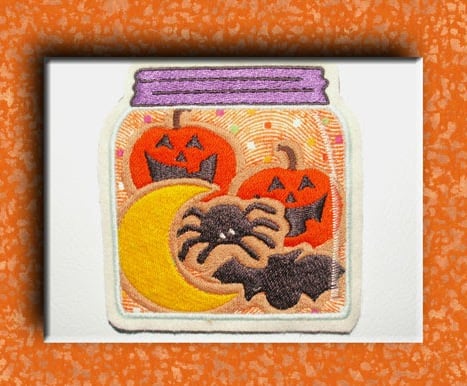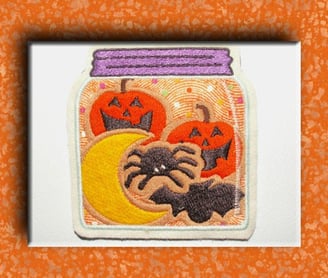 I stitched mine on felt and turned it into a magnet!