It's summertime, summertime, sum, sum, summertime!
Do you celebrate summer all year round? There is plenty to do in this summertime backyard.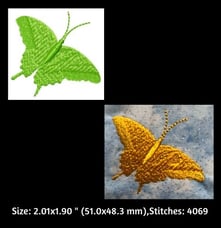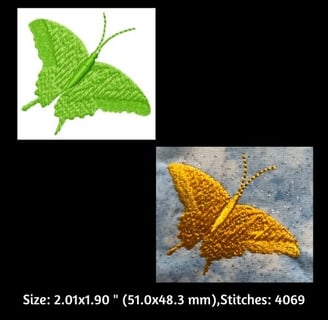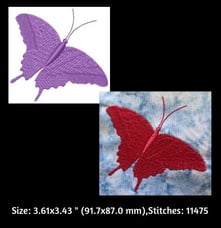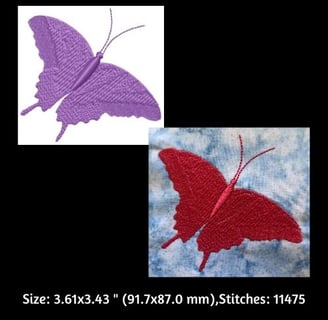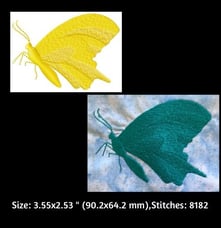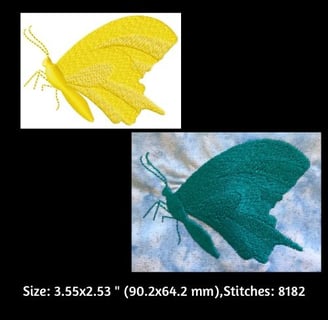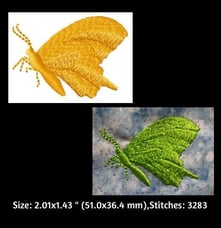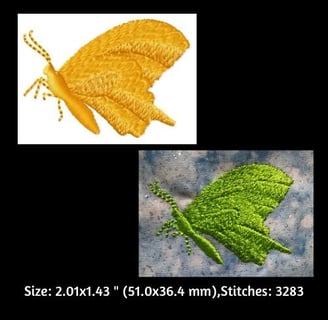 Butterflies are taking flight and are visiting all the flowers. I love how pretty these butterflies came out. There are 2 different butterflies in 2 different sizes for each. That's four butterflies for a great price!
Anchors away my friends.....anchors away! What a fun set to decorate blankets, bibs and even napkins and placemats. Curtains in a baby's room will be adorable!
Anchors Away $3.00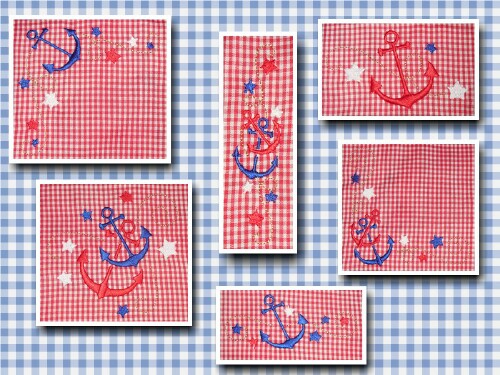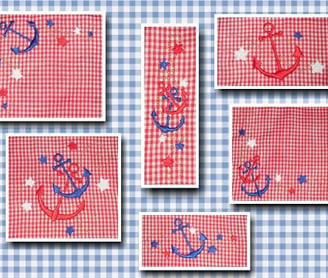 The girls are here and they plan on playing all summer. They are having such a great time trying to catch butterflies, that I do not think they even care about the boys!
Redwork Country Girls $2.50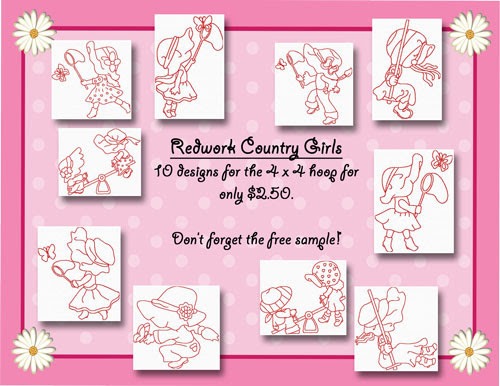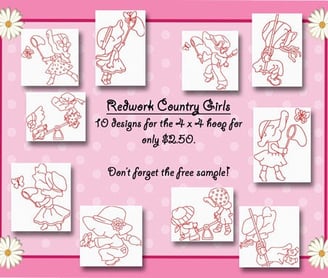 This set is adorable.
These little guys are just having a great time playing in the summer sun out in the backyard.
Such a great price too!
Redwork Country Boys $2.50