Please come in quietly and see what toys and goodies we have in the nursery for the baby! You will find singles, sets and cards. Designs for burpies, blankets and bibs. Lots of great stuff!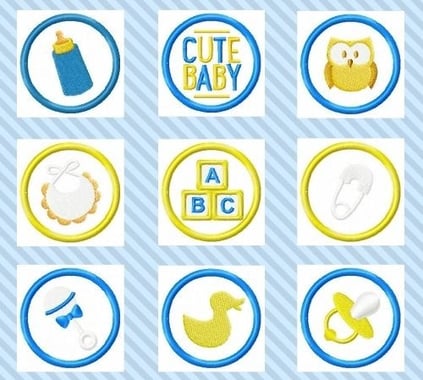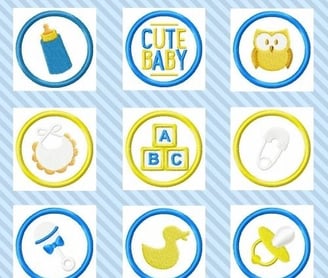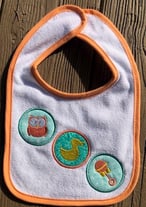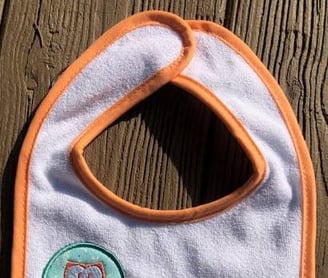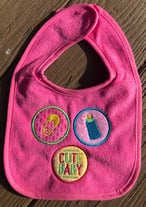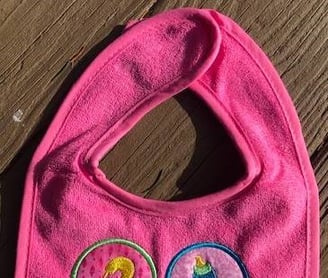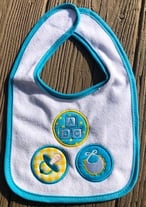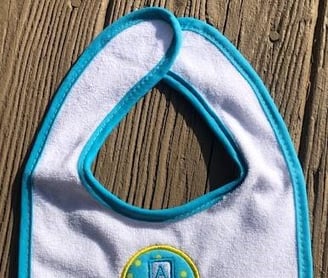 These 2 inch applique circles are the perfect size to add to baby bibs, small quilt squares, outfits or even burp cloths!
Applique Baby Love $3.50
One of the best things about embroidery is how many different items you can create. Look at all the designs you can stitch right onto a piece of cardstock! If you are not into doing embroidered cards, these designs can all be stitched on to fabric as well.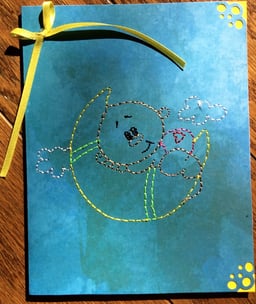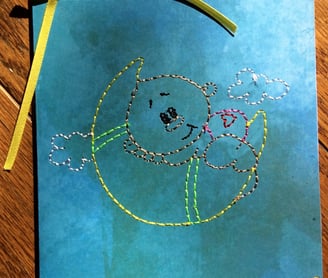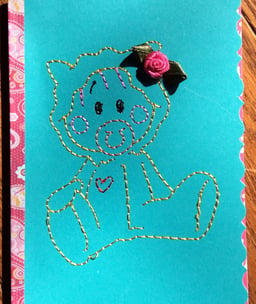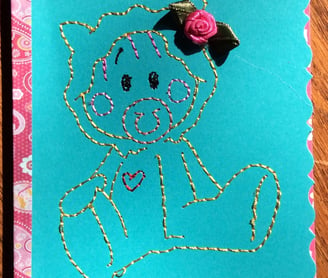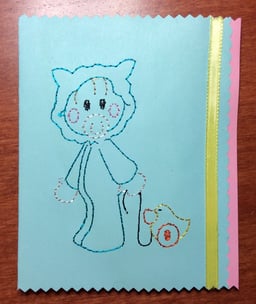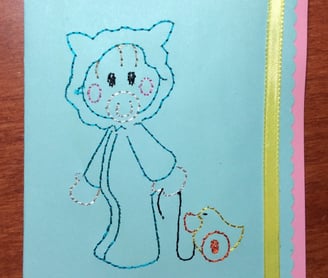 I'm over the moon about this design! You can stitch it on fabric or cardstock to make a card.
Baby shower? Birthday?
With this design, you've got it covered.
LLBAB44 - Baby on Moon $1.75
Card design! for only $1.75, give it a try. Making cards is so fun and easy.
LLBAB45 - Baby with Pacifier $1.75
This little cutie would make a great card for a baby shower or birthday. Stitch it out on cardstock OR fabric. Change the colors to suit your needs. Making cards for any occasion is so much fun!
LLBAB35 - Baby with Toy Duck $1.75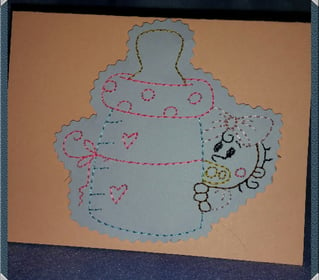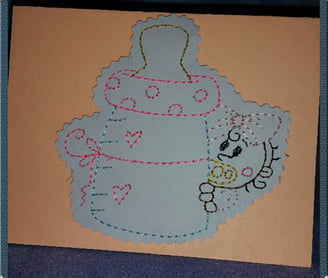 This little darling is peeking out from behind her bottle. You can stitch her out on fabric OR cardstock! What a great way to welcome a little one into the world with a pretty homemade card!
LLBAB23 - Baby with Bottle $1.75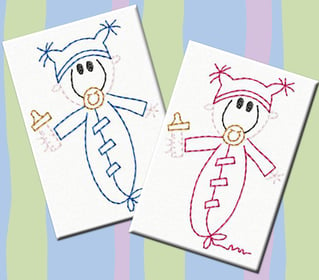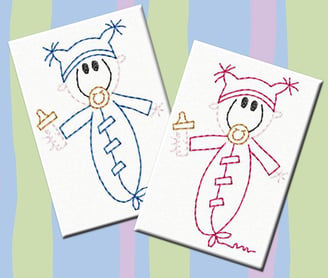 Take a look at these two cuties! You can stitch this design out on cards. You can make a card, thank you notes, invitations, announcements...you are the embroiderer, I just know you will find something creative to do with this design!
Not up to making cards? This design will stitch just as well on fabric.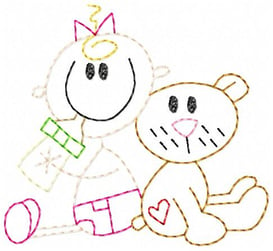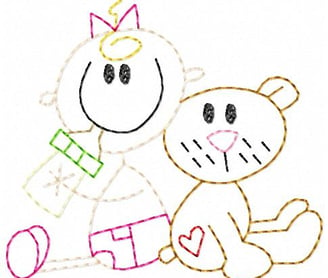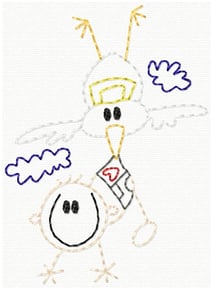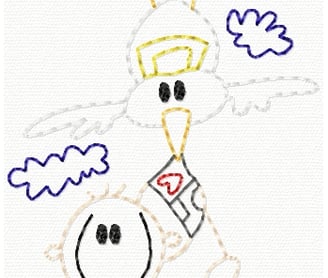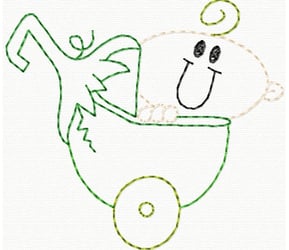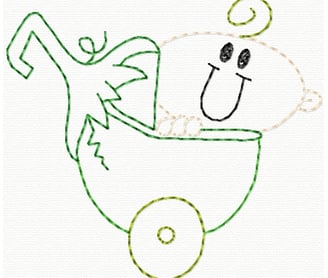 LOOK OUT BELOWWWWWWW!
Grab this one up before the stork drops the baby!
Well she woke up, had her bottle and played with Teddy. Now she is ready for a stroll outside.
I just bought this fun new stroller. Why don't you take her out for a bit? She loves going outside.
Baby's awake and playing with Teddy!
Good thing you got that bottle for her before the crying started. We don't want to wake the others.
LLBAB09 - Baby and Bear $1.75
LLBAB08 -Stork and Baby $1.75
LLBAB14 - Baby in Pea Pod $1.75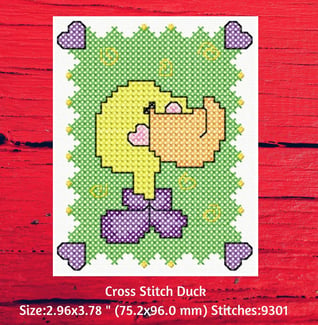 Have you ever done hand cross stitch? Take it to the next level and impress your friends and family with these machine cross stitched designs!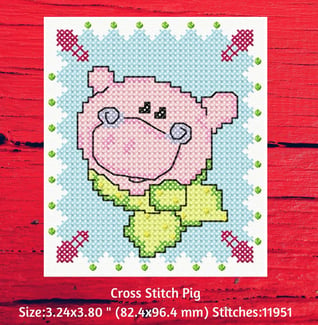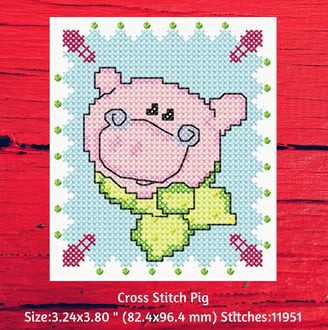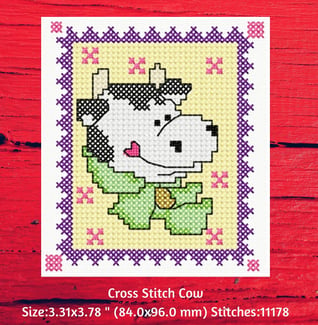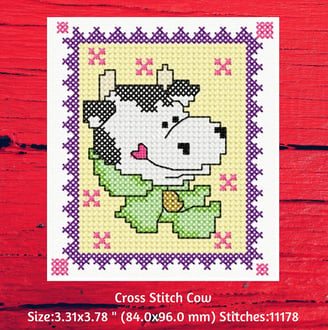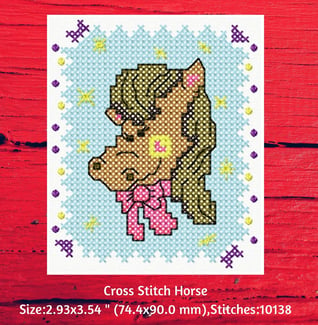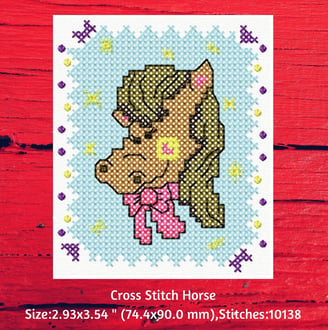 Cross Stitch Farm Animals from www.clipartopolis.com
Baby Blackwork Pirates - these are NOT digitized to stitch on cards. I cannot guarantee the quality of the end product if you do choose to stitch this set on cards.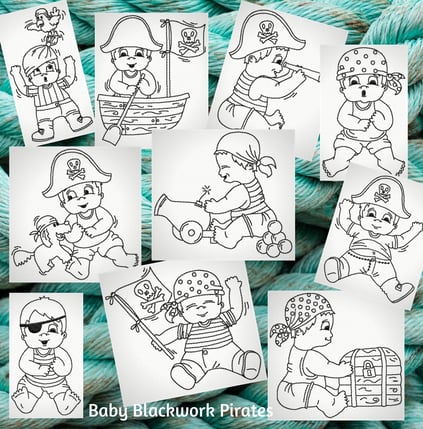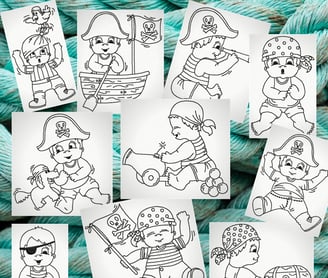 Send your little one off on a great adventure as he drifts into sleep under the pirate quilt you can make with this set.
Baby Blackwork Pirates $2.50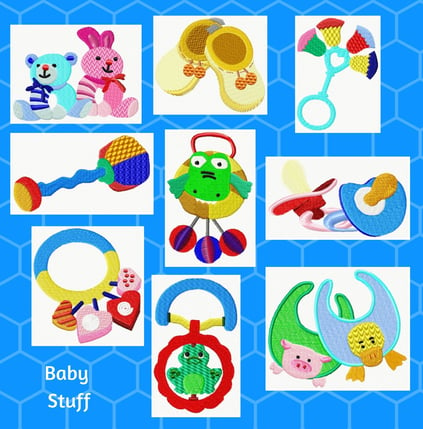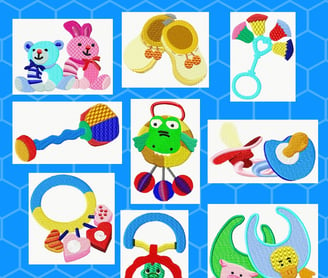 What a fun new set of baby things. There is enough here to keep baby entertained for hours! Stuffed animals, baby bottles, rattles and some new booties!