From birthday decorations to graduation cards, I think you will find some great decorating ideas in this box for your next party!
If you like making cards, there are a lot of fun party cards in this box of decorations!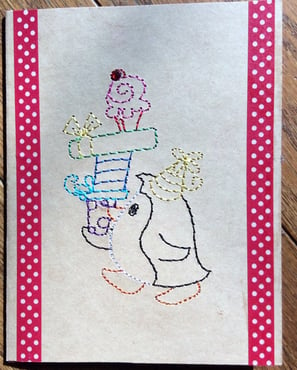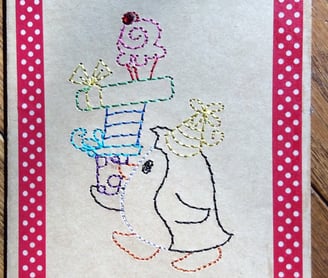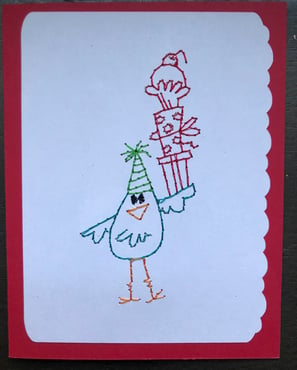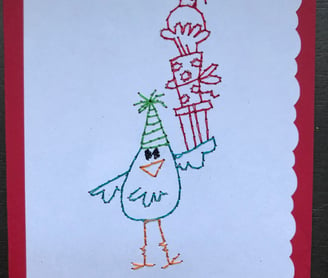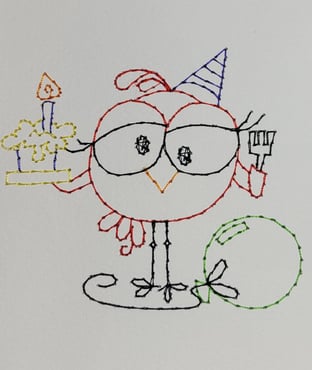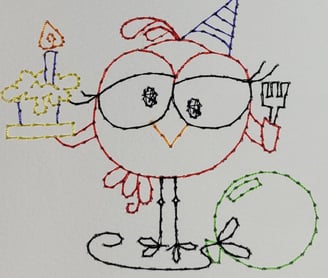 Join this cute penguin on the way to the party. You can stitch this design out on fabric or cardstock! Turn it into a card and give a part of the gift!
DIY Card Penguin with Presents $1.75
This little bird is ready to stitch out on cardstock to create that one of a kind birthday card you cannot find at the dollar store!
DIY Card Birthday Bird $1.75
More presents! Add this tweet bird to your collection of cards for that special occasion.
DIY Card Tweet Bird Day $1.75
Happy
Birthday
to
ME
! Enjoy a piece of cake!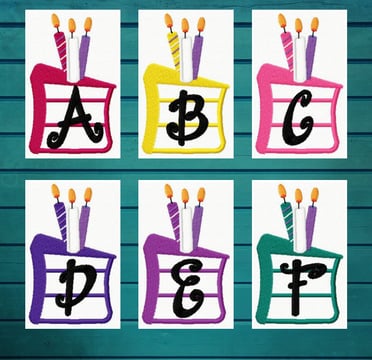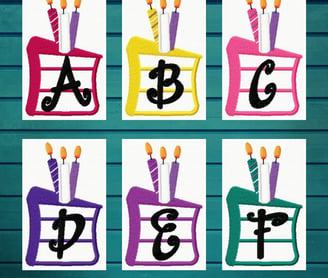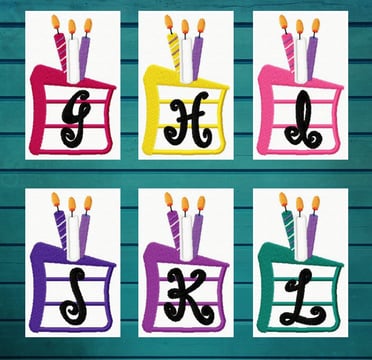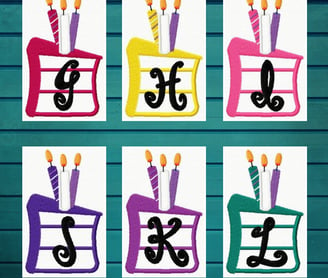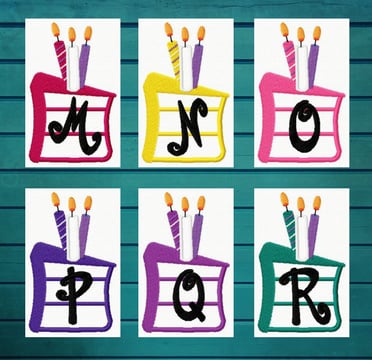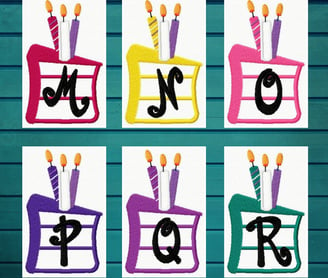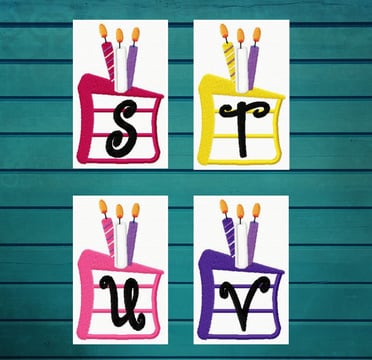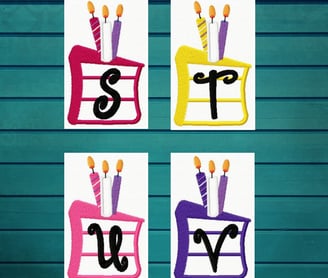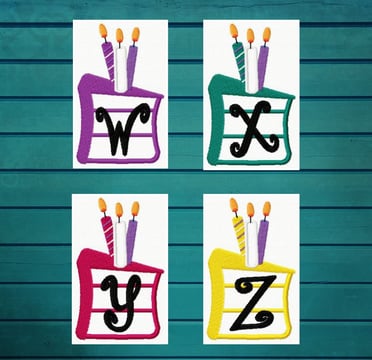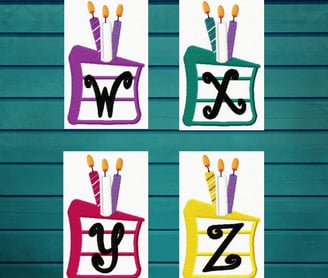 Applique Birthday Cake Alphabet Set $5.00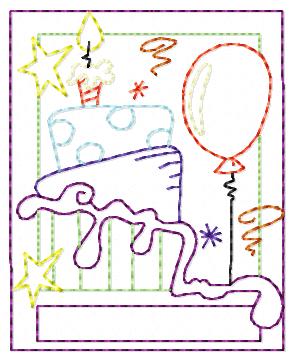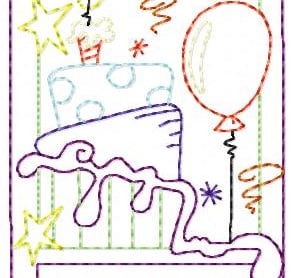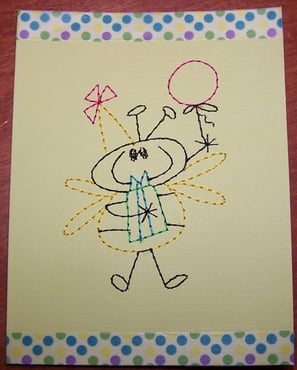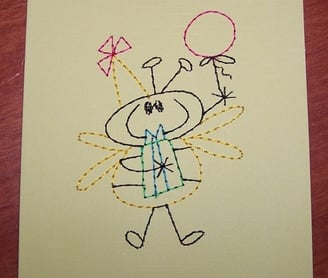 So you got a last minute invitation to go to a party and you do not have time to run to the store for a card...
Whip up a batch of these now, and you will never need to worry about cards again!
DIY Card Birthday Cake $1.75
How can you NOT bee happy when you give a birthday card to someone with !this funny little bee on it.
This design is FREE!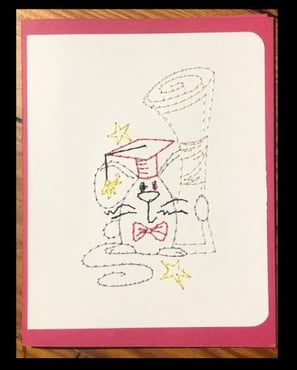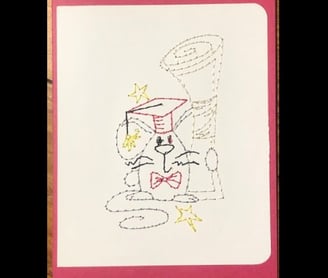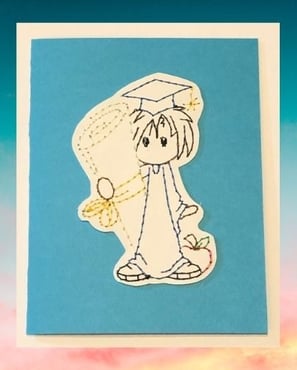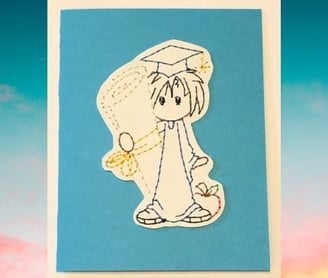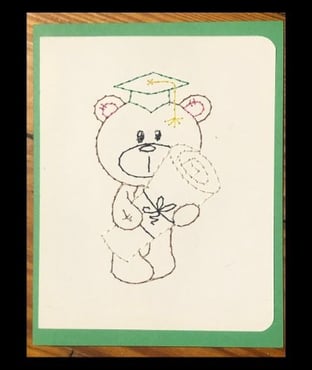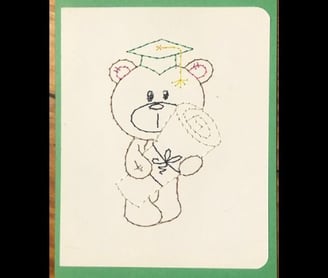 Tailor the colors on this cute little mouse to fit any graduation ceremony! What a fun way to honor your recent grad.
DIY Card Grad Mouse $1.75
This bear is ready for the graduation party! Stitch directly onto cardstock for a truly one of a kind card.
DIY Card Grad Bear $1.75
Look who is ready to graduate. Change the colors to match school colors! Whether it is pre-school, high school or college, this cute card design suits any age!
DIY Card Grad Boy $1.75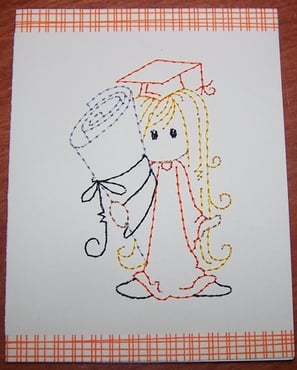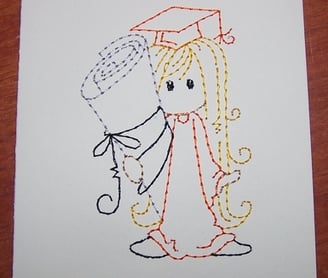 This cute card fits a graduation from ANY point in a young girl's life. Stitch out the colors to match the school colors. I am sure she will just love such a beautiful handmade card.
DIY Card Grad Girl $1.75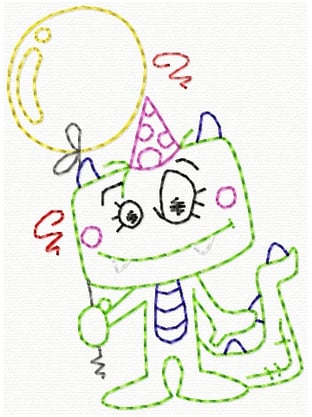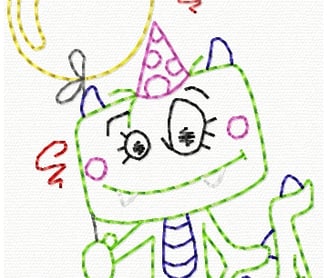 He is sure to brighten up anyone's birthday party!
The best thing about him, is he was digitized for cardstock or fabric, so if you want to whip out a birthday card in a flash, this is the perfect design to do it with!
DIY Card Monster with Balloon $1.75
What
a

funny

little

monster!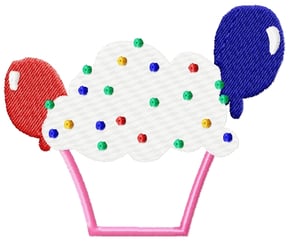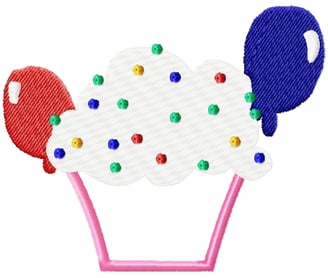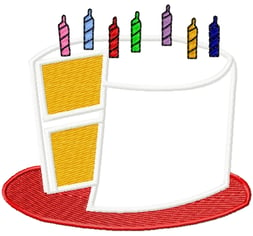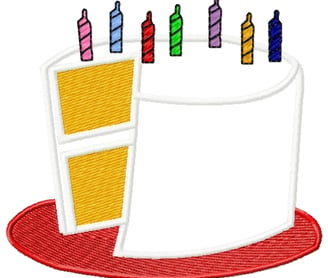 Applique Birthday Cupcake $1.75
Applique Birthday Cake $1.75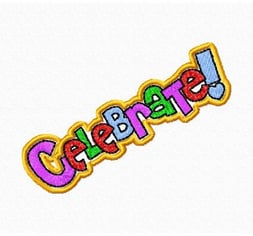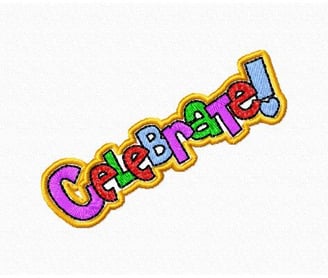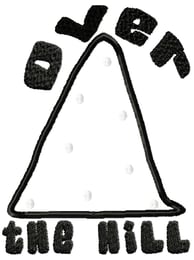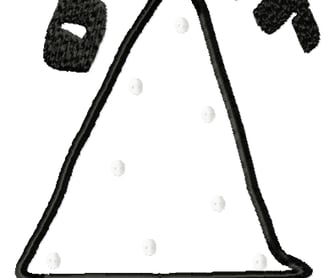 Applique Over the Hill $1.75
Applique Over the Hill Balloons $1.75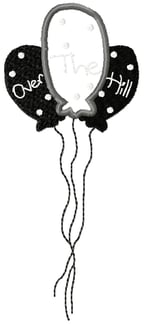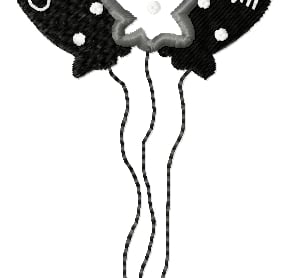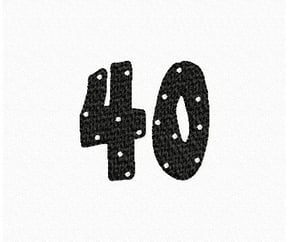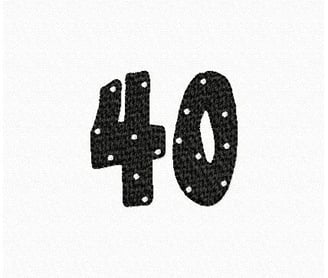 Filled and Applique "40" $1.75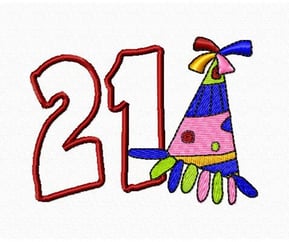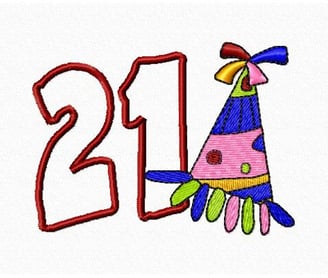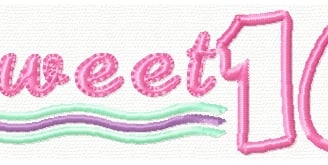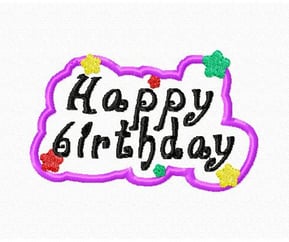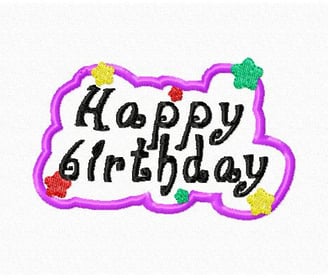 Applique Happy Birthday $1.75