Happy Holidays! Whether you celebrate Christmas, Hanukkah, Kwanzaa, Boxing Day or Yule, I hope you enjoy the festivities of the season.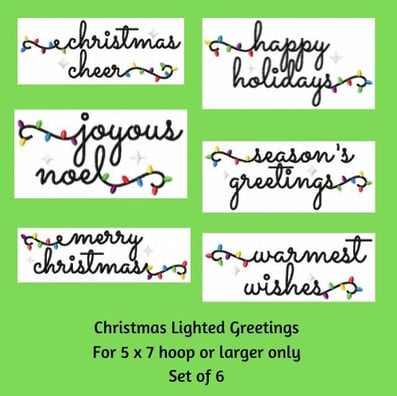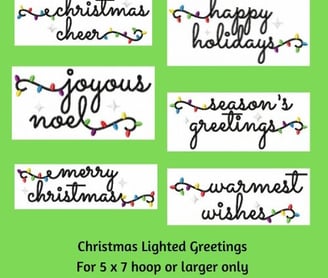 Christmas Lighted Greetings $5.00
This set of 6 designs drawn for the 5 x 7 (130mm x 180mm) hoop puts just the right touch of flair to your holiday décor. Add these greetings to a bib or even a pillow and delight your gift recipient!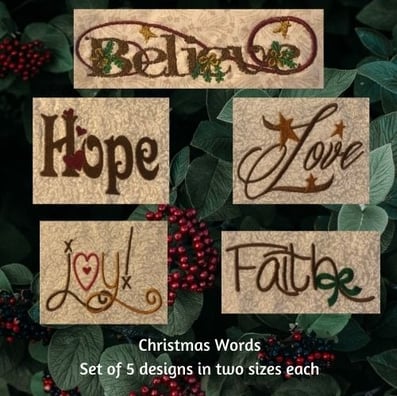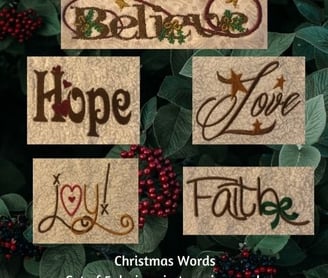 This lovely set of words with a holiday theme is offered in two sizes. One set will fit the 4 x 4 frame and the other set will fit the 5 x 7 frame. You will receive both sizes with your purchase. Click on the "shop now" button to see the exact sizes offered.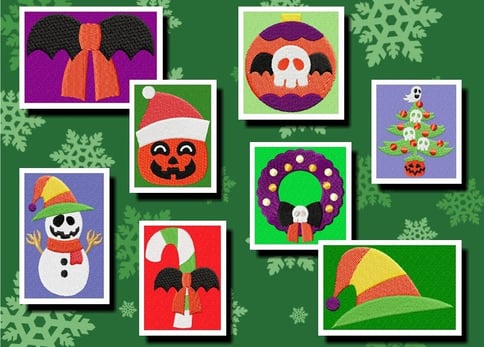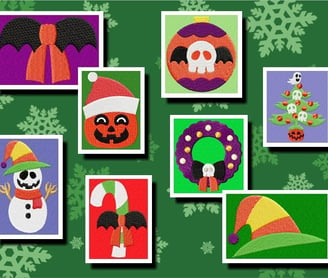 Christmas Halloween $5.00
Put the decorations up in October and forget about it until after the new year. It does not get any easier!
Stitch up some cards for the Holiday!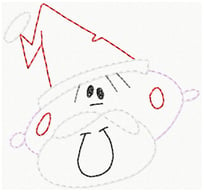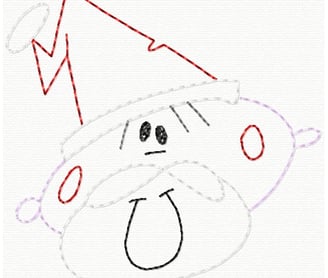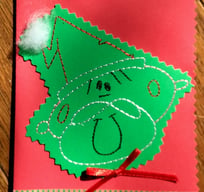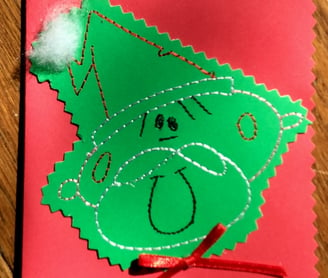 FREE! Give it a try...what do you have to lose?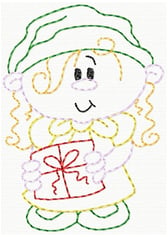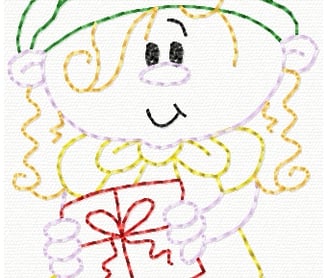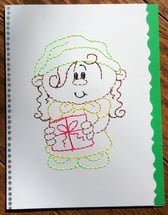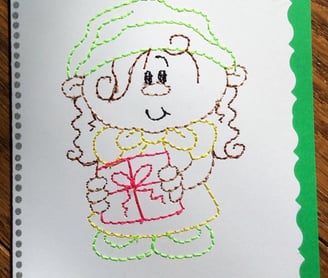 Give a gift with this cute giving elf. This is a fun and cute card to stitch.
DIY Card Holiday Elf $1.75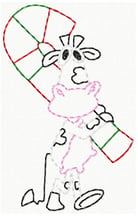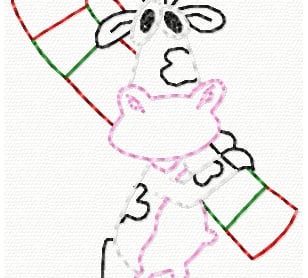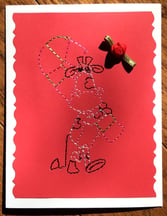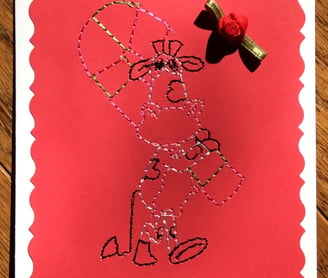 No holiday is complete until the cow makes an appearance!
DIY Card Candy Cane Cow $1.75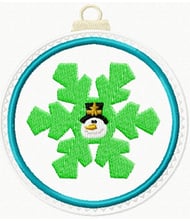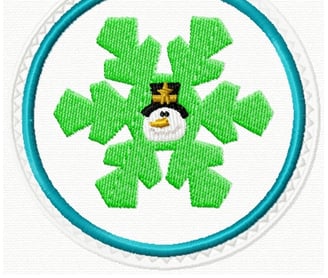 Winter Snowglobe Applique $5.00
These great applique designs fit the 4 x 4 (100mm x 100mm) frame
These are NOT freestanding. You will need to stitch them on to something. Do not use water soluble stabilizer for the backing, as the border is not designed to be free standing, and the design may fall apart.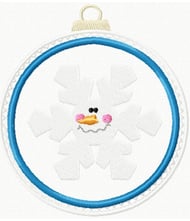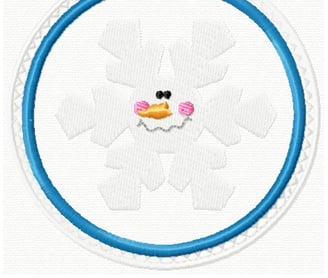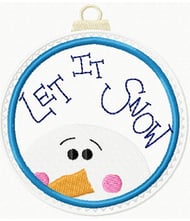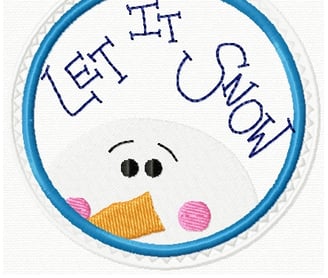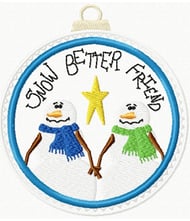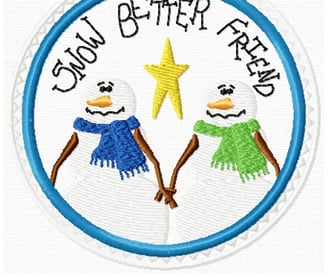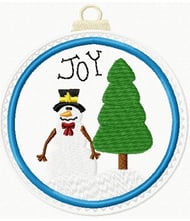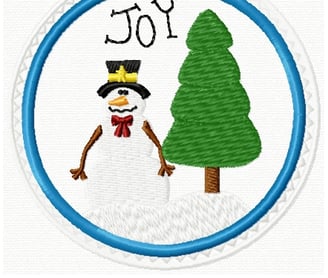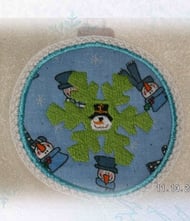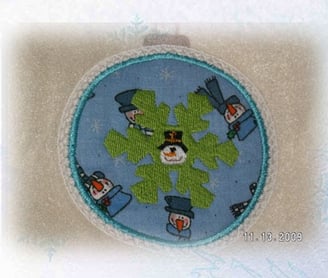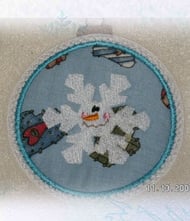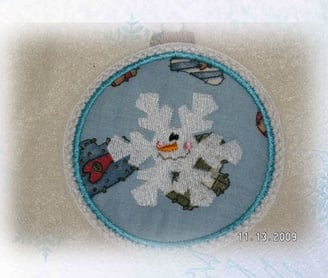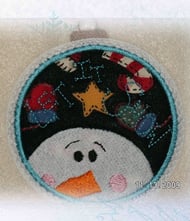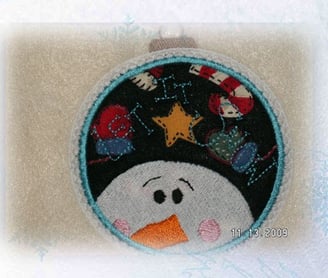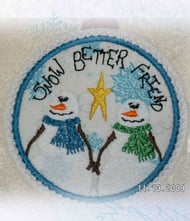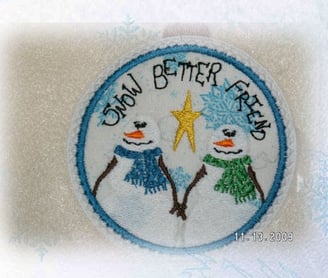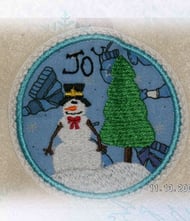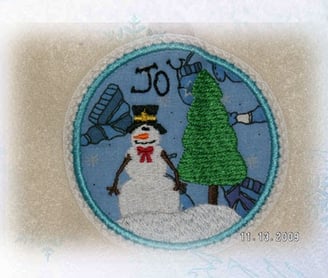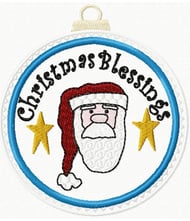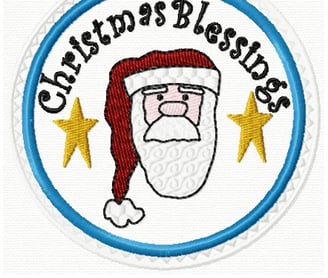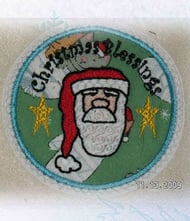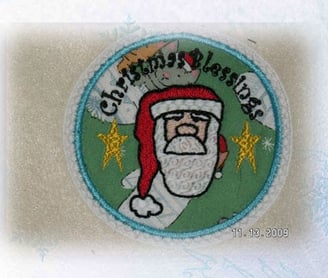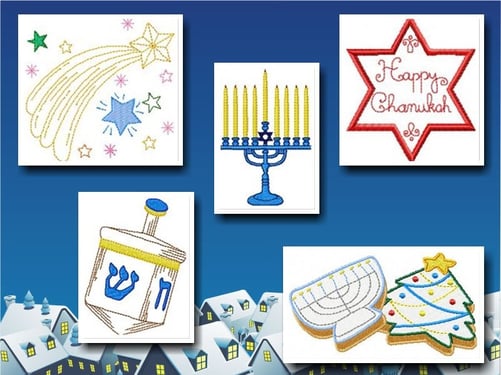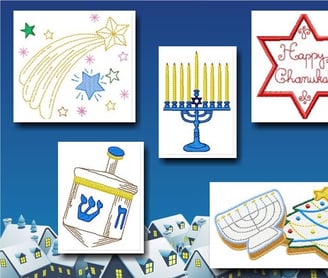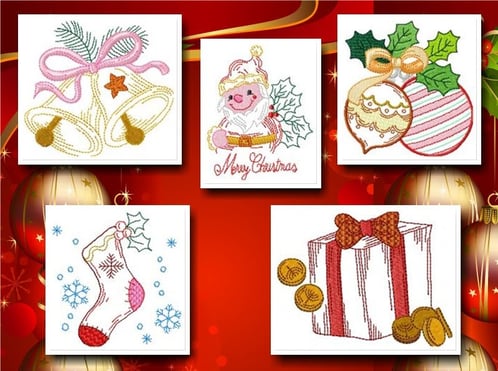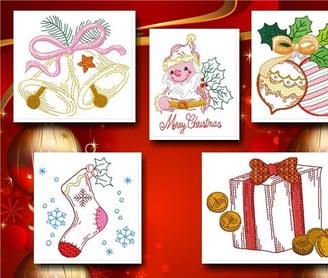 Happy Holidays Outline Set $5.00
Light your menorahs and wrap up your presents!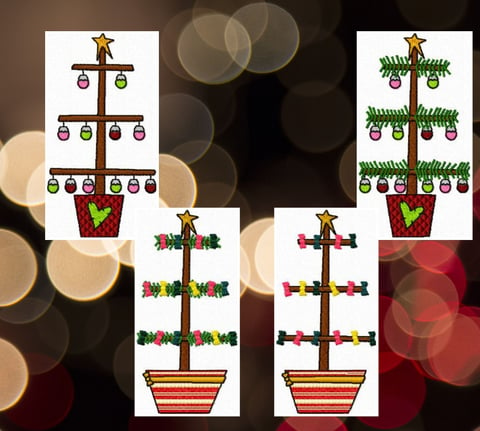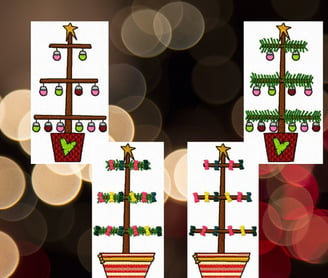 Country Christmas Trees $2.50