Welcome to the Military Barracks
Here at the military barracks, you will find our best dressed soldiers. You are welcome to watch the training in action.
Put a man in uniform and he is just handsome as can be.
Put a little tyke in uniform and you get this pile of just plain cute!
This design is digitized to stitch on cardstock as well as fabric.
If you have a loved one in the Armed Forces, why not stitch out a card and let them know you are thinking about them?
DIY Card - Army Boy $1.75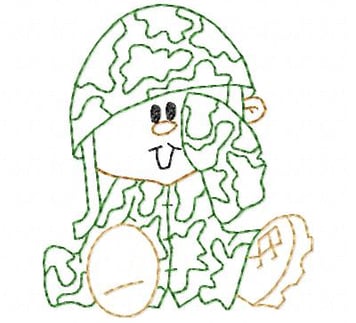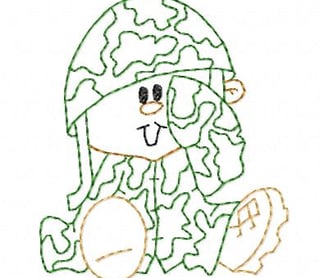 I wonder where Sarge is off to in such a hurry?
This designs is also digitized to stitch on cardstock and fabric.
Send your favorite recruit a homemade card! There are 2 sizes included in this file.
DIY Card - Army Jeep $1.75